June 10th, 2016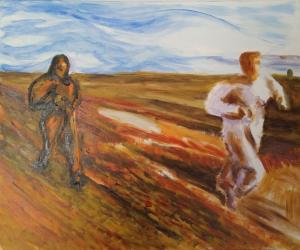 branded.me/bachmorsartist/muhammad-ali
Ali's training.
"Ring" is part of a series of tables on one side of the sport of boxing: the competition. The timing of the process after hard training in which everything is decided: success or defeat.
In my blog and webspace http://capimans.com i make several pictures about boxing: "Training I", "Training II", "Ring", "Boxing Match" and an historical painting: "Minoic Boxing": A painting of Minoan youths boxing, from an Akrotiri fresco circa BCE 1500, the earliest documented use of boxing gloves.